Cynthia Salarizadeh
Founder & President
---
After visiting Sonoma about a year before she moved to California to work in the cannabis industry, Cynthia met with popular wine makers and cannabis cultivators...
Read Bio
Cynthia Salarizadeh
Founder & President
---
After visiting Sonoma about a year before she moved to California to work in the cannabis industry, Cynthia met with popular wine makers and cannabis cultivators and knew she wanted to begin an infused wine company based on the historic significance of it throughout the world. Once the time was ripe for the regulatory landscape to allow for such a licensed product, she teamed up with innovative and powerful women throughout both the wine and cannabis industries in order to bring the vision to life. Her background in managing startups, fundraising, branding, and public relations brought an advantageous value to developing the sophisticated brand for the House of Saka.
Cynthia is also the Founder of the cannabis industry's newswire and entrepreneur tech suite, AxisWire, as well as the Co-founder of Green Market Media which is currently most recognized for its cannabis finance news publication Green Market Report and its conference series Green Market Summit. She is also a Co-founder of the network Industry Power Women.
KCSA Strategic Communications acquired her leading cannabis and hemp public relations firm Salar Media Group after being in operations for three years. She is a council member on Forbes Communications Council as well as a contributing writer for Entrepreneur Media on the leading women and business of cannabis. Cynthia also sits on the advisory board of the innovative hemp and sustainable hospitality company MoonCloth Designs.
Cynthia has been named one of 15 of the most Powerful and Innovative Women in Cannabis by Forbes, one of 20 Women set to Dominate the International Landscape in Cannabis by Benzinga as well as named as one of the 20 Most Influential Women in Cannabis by High Times.
Cynthia received her degree from the University of Pennsylvania, as well as a certificate in journalism from Georgetown University.
Tracey Mason
Co-Founder & CEO
---
A seasoned sales and marketing executive, Tracey Mason has successfully created, marketed and sold innovative products in the CPG and adult beverage sectors for over 25 years.
Read Bio
Tracey Mason
Co-Founder & CEO
---
A seasoned sales and marketing executive, Tracey Mason has successfully created, marketed and sold innovative products in the CPG and adult beverage sectors for over 25 years.
Her prior experience includes serving as Chief Strategy and Innovation Officer at CannaCraft, Chief Marketing abd Business Development Officer at Terravant Wine Company, SVP of Marketing and Innovation at Purple Wine and Spirits, EVP of Global Marketing at Goelet Wine Estates/Clos du Val Winery, VP of Global Innovation at Treasury Wine Estates, Director of Commercial Innovation at Diageo and VP of Sales and Marketing at Epic Wines.
In addition to overseeing House of Saka's day-to-day operations, Mason is also President and Creative Director for M3G-Inc, a leading marketing consultancy group she founded in 2013. She has a BA in Politics from St. Joseph's University in Philadelphia with further graduate study at Albertus Magnus College in New Haven, a love of all things food and wine and an unparalleled passion for branding
Sue Buchorski
COO/CFO
---
Sue Buchorski is a seasoned business executive with over 28 years of beer, wine and spirits experience including a broad background in finance, business strategy, supply...
Read Bio
Sue Buchorski
COO/CFO
---
Sue Buchorski is a seasoned business executive with over 28 years of beer, wine and spirits experience including a broad background in finance, business strategy, supply chain and operations.
Her prior experience includes serving on the executive team at Constellation brands most recently as SVP, Operation Services, Global Wine & Spirits. Prior roles include serving as SVP, CFO Constellation Wines North America, SVP & CFO Pacific Wine Partners.
Before entering the alcohol industry, Buchorski held roles as the Director of Finance for May Department Stores as well as Financial Manager for Winn Dixie Stores.
Honore Comfort
Advisory Board
---
Read Bio
Honore Comfort
Advisory Board
---
As Founder & Principal of the Artemis Group, Honore Comfort draws on her more than 25 years of lifestyle marketing, brand development, and association management experience to provide on-point strategy, marketing and brand communications consulting services to a range of clients across the wine industry. She also holds the position of Wine Industry Executive in Residence with the Wine Business Institute at Sonoma State University where she focuses on strategic planning, program development, and industry engagement.
Emily Paxhia
Advisory Board
---
Read Bio
Emily Paxhia
Advisory Board
---
Emily Paxhia is a co-founder and Managing Partner of Poseidon. Emily has reviewed thousands of companies in the cannabis industry and has worked with countless founders in many capacities. She had helped to shape founders' pitch preparations, their go-to-market strategies/ product launches, and advised on day-to-day business operations. Emily has held board seats for three portfolio companies and participates as an adviser to multiple teams.
Extremely active in the investment decision making and ongoing investment oversight processes, she works closely with her partners to create meaningful deal structures, ensuring that proper governance is carried out at the company level. Further, Emily has dedicated time and energy to supporting policy groups and has served on the Board of Directors of the Marijuana Policy Project. She also currently serves on the Board of Athletes for CARE.
Emily has over 10 years of experience working as a consultant and researcher, and as such, has become an expert at extracting actionable insights from research and applying them to make corporations function more efficiently and successfully. She also leverages this experience to engage in detailed market analysis for determination around product-market fit and potential scalability.
Emily graduated from New York University with an M.A. in Psychology in 2008. She graduated from Skidmore College with a B.A. in Psychology in 2002.
Terry Wheatley
Advisory Board
---
Read Bio
Terry Wheatley
Advisory Board
---
Terry Wheatley, President of Vintage Wine Estates, oversees all commerce channels for Vintage Wine Estates portfolio of wines including domestic and international wholesale, direct-to-consumer, exclusive labels, wine telesales, clubs and winery tasting rooms. Recognized as one of the wine industry's 2016 Most Innovative Women in Food and Drink by Fortune and Food & Wine Magazines, Terry is known for her deep respect for wine and the range of capabilities and strategies she employs to create, develop, promote, and sell them.
Rebecca Stamey-White
Advisory Board
---
Read Bio
Rebecca Stamey-White
Advisory Board
---
Rebecca Stamey-White is a legal advocate, advisor and strategist focusing her practice on the laws related to the sale, distribution and marketing of alcoholic beverages and medical and adult use cannabis. She is a partner with Hinman & Carmichael LLP, a nationally recognized boutique law firm representing the alcoholic beverage, hospitality and cannabis industries and their service providers. Rebecca provides licensing, distribution, compliance and trade practice business advice for regulated industries and defends clients in state agency protest and accusation hearings and federal alcohol investigations. She has a special interest in crafting legally-compliant advertising, social media, promotions and events and advising unlicensed third party providers and technology companies serving regulated industries.
Prior to Hinman & Carmichael, Rebecca was an associate in the San Francisco litigation group of Kirkland & Ellis LLP, where she worked on post-Granholm litigation involving constitutional challenges to state alcohol regulatory statutes and provided regulatory advice to California wine industry businesses. Rebecca received her Bachelor of Arts degree in History & International Studies from Northwestern University and her juris doctor from Northwestern University School of Law.
Rebecca is a frequent speaker at industry conferences, law schools and continuing legal education programs on the latest legal issues in the alcoholic beverage and cannabis industries. She is an active member of many of the alcohol beverage industry organizations, including the Wine Institute, the Rhone Rangers, the Zinfandel Advocates & Producers, the California Music & Culture Association, the National Conference of State Liquor Administrators (NCSLA) and the National Alcohol Beverage Control Association (NABCA). In the cannabis space, Rebecca is an active member of Women Grow, a professional network of female cannabis entrepreneurs, the National Cannabis Bar Association and the California Cannabis Industry Association. During the ski season, she volunteers as a national ski patroller at Northstar California Ski Resort in Lake Tahoe.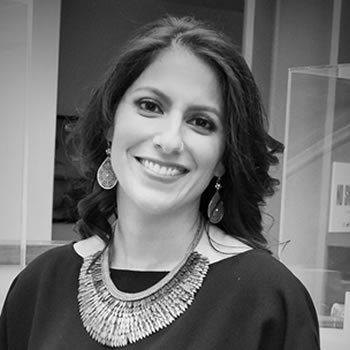 Tahira Rehmatullah
Advisory Board
---
Read Bio
Tahira Rehmatullah
Advisory Board
---
Tahira serves as MTech Acquisition Corp's Chief Financial Officer and is a Managing Director of Hypur Ventures, where she is responsible for portfolio company management and investment sourcing and execution. Previously, she was also a Director of Dope Media, a cannabis media company and portfolio company of Hypur Ventures. Tahira has been named one of the most powerful women in the cannabis business by Fortune Magazine and Complex, and has a passion for developing female leadership in the industry.
Prior to joining Hypur Ventures, Tahira served as General Manager of Marley Natural, where she was responsible for the brand's launch and managing day-to-day operations of the company, and was an Investment Manager at Privateer Holdings. Before venturing into cannabis, Tahira was a Portfolio Manager at City First Enterprises managing CFE's community development investment portfolio, and an associate at Perry Capital where she led research initiatives for the asset-backed securities team. Her career began in Ernst & Young's Financial Services Advisory practice.
Tahira earned her MBA from the Yale School of Management, where she was a Yale Entrepreneurial Institute Venture Creation Advisor. She holds a B.S. in Finance and Life Sciences from The Ohio State University where she graduated Magna Cum Laude and was a Presidential Scholar.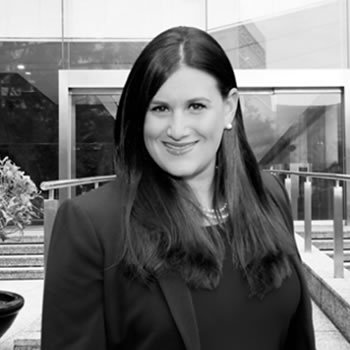 Amanda Ostrowitz
Advisory Board
---
Read Bio
Amanda Ostrowitz
Advisory Board
---
Amanda Ostrowitz, Esq. is the Co-Founder and Chief Executive Officer of CannaRegs. She is an attorney and entrepreneur specializing in cannabis regulations and has developed a comprehensive database of federal, state, and local cannabis laws. Prior to conceiving and co-founding CannaRegs, Amanda worked as a bank examiner at the Denver Branch of the Federal Reserve Bank of Kansas City, where her practice focused on regulatory compliance in the consumer lending and banking industries. Amanda is an east coast native who moved to Colorado in 2004 to attend Colorado College where she earned a B.A. in Economics. She later received her Juris Doctor from the University of Denver Sturm College of Law. In September of 2014 Amanda entered the First Annual Massroots Marijuana Technology Startup Competition and earned first prize for CannaRegs, which launched in June of 2015. CannaRegs now has over 100 companies subscribed to their platform which consist of marijuana businesses, law firms, consulting companies, local governments, real estate professionals, and ancillary service providers.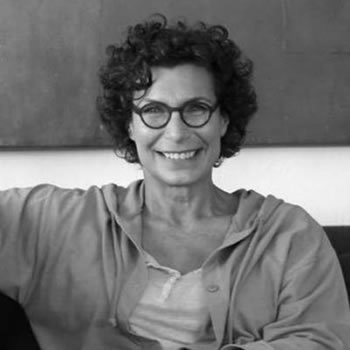 Mara Gordon
Advisory Board
---
Read Bio
Mara Gordon
Advisory Board
---
Mara Gordon is the Founder of Aunt Zelda'sTM and Zelira Therapeutics. She specializes in the development of cannabis treatment protocols for seriously ill patients in California and is dedicated to bringing about change in the healthcare system. Prior to Aunt Zelda's, Gordon worked as a process engineer, helping Fortune 500 companies create intelligent software. This experience has enabled her to take a detailed and scientific approach to medical cannabis. Gordon has transformed the lives of thousands of patients suffering from a variety of ailments, including chronic pain, autoimmune conditions and multiple forms of cancer. Her pioneering work in the field of medical cannabis has been chronicled in films such as The Medicine in Marijuana, Mary Janes: Women of Weed, and the award-winning documentary Weed the People. Gordon is an outspoken and highly-respected advocate for medical cannabis, reshaping perceptions and leading an industry-wide revolution. She has presented at medical and industry conferences around the globe and holds multiple board positions, including North Bay Credit Union, in addition to numerous advisory boards.
Amber E. Senter
Advisory Board
---
Read Bio
Amber E. Senter
Advisory Board
---
Amber Senter is a veteran of the United States Coast Guard. She is a licensed dispensary owner and operator in Oakland, California. Previously, she held the title of chief operations officer (COO) at Magnolia Wellness in Oakland. As COO, Amber's primary responsibilities included creating and implementing procedures to improve sales and increase profitability. Under Senter's supervision, the dispensary grew by nearly one thousand members a month. Amber was also formerly the COO at Eureka Management Services (EMS), providing contract services to cannabis businesses. Amber also has more than 17 years of marketing and project management experience.
Her voice is trusted in the growing cannabis industry, as is her unsurpassed knowledge of the end medical and recreational user base. In addition to her direct cannabis retail experience, Amber has co-founded several companies and the recognized organization, Supernova Women. Formed in 2015, this nonprofit organization is dedicated to empowering women of color to become self-sufficient cannabis industry shareholders.
Amber is the founder of Leisure Life, a lifestyle and infused edibles company, as well as heads product development and full marketing for the brand. Amber is a sought after coach, mentor, and a role model for the new marijuana business entrepreneur.
Gale Kaufman
Advisory Board
---
Read Bio
Gale Kaufman
Advisory Board
---
Known for her expertise in the strategy and structure of California's political campaigns, Gale Kaufman has led some of the state's most significant and successful issue-based initiative campaigns. Since 1998, there hasn't been an electoral cycle with ballot propositions that Kaufman wasn't involved in.
While widely recognized for her leadership on over a hundred California State Senate and Assembly campaigns over the years, as well as her strong background in working with labor and business groups running winning independent expenditure campaigns, she has gained even more notoriety for her many decisive victories on prominent statewide ballot initiative campaigns. That is one of the reasons she consistently appears near the top of Capitol Weekly's annual Top 100 list, why Campaigns & Elections magazine named her one of the nation's most influential political figures in 2012, and why she is one of only three women inducted into the American Association of Political Consultants Hall of Fame.
Most recently, Kaufman led the successful campaigns for two prominent 2016 ballot measures, Propositions 55 and 64. Proposition 55, which extended income tax rates on the wealthiest Californians, won with over 60% of the vote. Proposition 64, which legalized marijuana, attracted the broadest coalition and received the highest vote share of any of the eight states to pass a legalization measure to date.
In the 2014 General Election, Kaufman led the winning team for the "No on Proposition 46" campaign, assembling an unprecedented bipartisan coalition of over four hundred organizations across the political spectrum and delivering a precisely crafted message across all available media platforms. Early polling by Prop 46's proponents showed the measure receiving over 70% support, yet Kaufman and her team defeated it by more than two to one.
In the 2012 General Election, Kaufman led a coalition of labor, business and good government organizations to defeat Proposition 32, which aimed to restrict union dues collection. "In perhaps their most important victory, unions defeated a California ballot measure that would have prohibited them from collecting money for political purposes through payroll deductions." (Unions Show Muscle, Spent Millions in State Race, Associated Press, 11/19/2012). Kaufman was also instrumental in getting Proposition 30 on the November 2012 ballot, which has helped the state restore cuts to K-14 public schools.
One of Kaufman's most notable triumphs was in the 2005 statewide special election. She was the lead consultant for the Alliance for a Better California's successful fight against a series of ballot initiatives, proposed by then-governor Arnold Schwarzenegger, which aimed to take away workers' rights, threatened teacher tenure, and cut funding from public schools. Schwarzenegger had a total of four deceptive measures on the ballot, and with the help of the coalition led by Kaufman, all four were defeated.
Kaufman has served as a political consultant to the California Teachers Association for twenty years. She lives in Sacramento with her husband, Steve Murakami.
Debra Borchardt
Advisory Board
---
Read Bio
Debra Borchardt
Advisory Board
---
Debra Borchardt is the Co-founder and CEO of the cannabis financial news website Green Market Report. She began her career in the securities industry where she was a Vice President at Bear Stearns holding three securities licenses. She left Wall Street to earn her Masters Degree in Business and Economic Reporting from New York University. At that point, she embarked on a career as a financial journalist and spent eight years at TheStreet.com working daily with Jim Cramer.
Debra has covered the cannabis industry since its earliest stages when she recognized that the legalization story was the biggest business news story of the decade. As a senior producer and reporter at TheStreet.com, Debra was awarded an ASPBE.org (American Society of Business Publication Editors) in 2014 for Best Video - News, "Guess Where People Want To Buy Pot." Debra is also a Co-Founder of the women's cannabis executives networking group Industry Power Women and serves on the board of the cannabis newswire Axiswire.