House of Saka:
Infused Luxury
---
SAKA Pink
House of Saka Pink Infused Beverage is handcrafted from grapes grown in select vineyards within California's iconic Napa Valley. Reminiscent of beverages the have made this region famous, Pink offers subtle aromas of red fruit, honeysuckle and spring flora. Pleasing flavors of fresh strawberry and elderflower bath the palate followed a bright, citrus finish.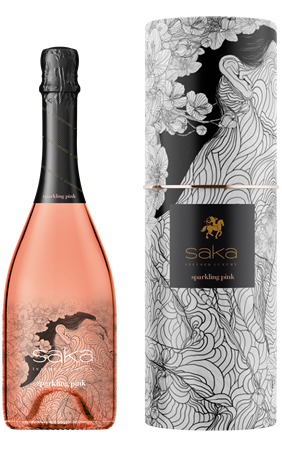 ---
SAKA Sparkling Pink
The blend for the Saka Sparkling Pink luxury beverage is based on grapes from Napa Valley's terroir and infused with the finest craft harvest. This luxury beverage is intended to provide an invigorating, clean and relaxed yet bubbly experience.
Luxury
Infused Beverages
---
House of Saka Infused Beverages have been carefully crafted to satisfy even the most discerning of palates. Limited in production and highly allocated, House of Saka is currently available only at leading dispensaries and consumption lounges throughout the state of California.