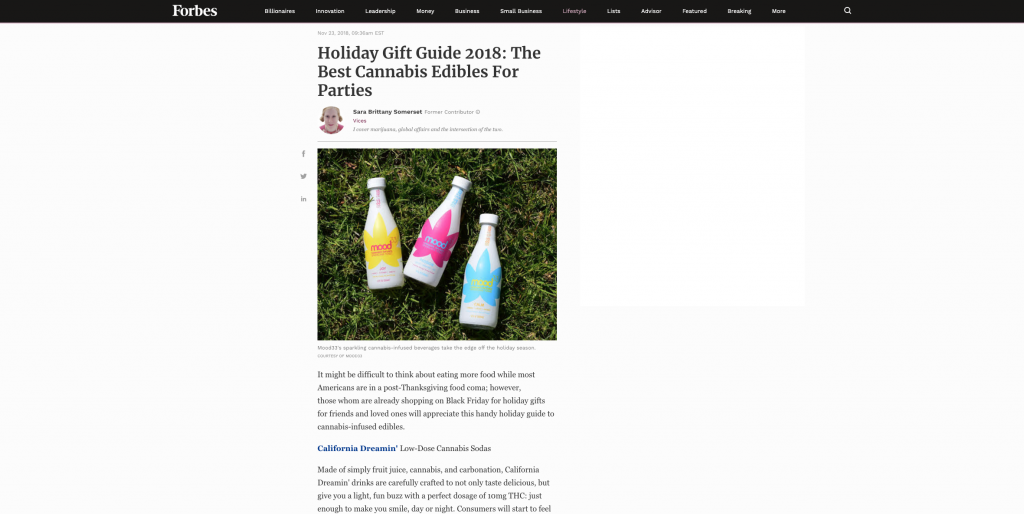 House of Saka, Inc., developed the first luxury line of cannabis-infused, alcohol-removed wines from Napa Valley, the world's foremost wine growing region. Saka's Sparkling Brut Rosé and still Rosé wines are blended with a proprietary formulation of tasteless, odorless water-soluble ratio of THC and CBD, derived from organic craft cannabis. Saka Wines are Pinot Noir-based and sourced from hand-selected vineyards across the valley's coolest and most prolific sub-AVAs. The wines are traditionally fermented in stainless steel, after which the alcohol is gently removed and then infused with Saka's proprietary, patent-pending formulated ratio of THC:CBD. Enjoy a glass of "wine," without a pesky hangover afterward.
We are grateful to Forbes and writer Sara Brittany Somerset for including House of Saka in their 2018 Holiday Gift Guide.
Read the full article at Forbes.